Product Features 
Ergonomic Design Keycaps
Rainbow Lighting Effect
Hotkeys for Rapid Control (Multimedia/Brightness)
Water Repellent
Gaming Base Rubber Feet
Anti-Ghosting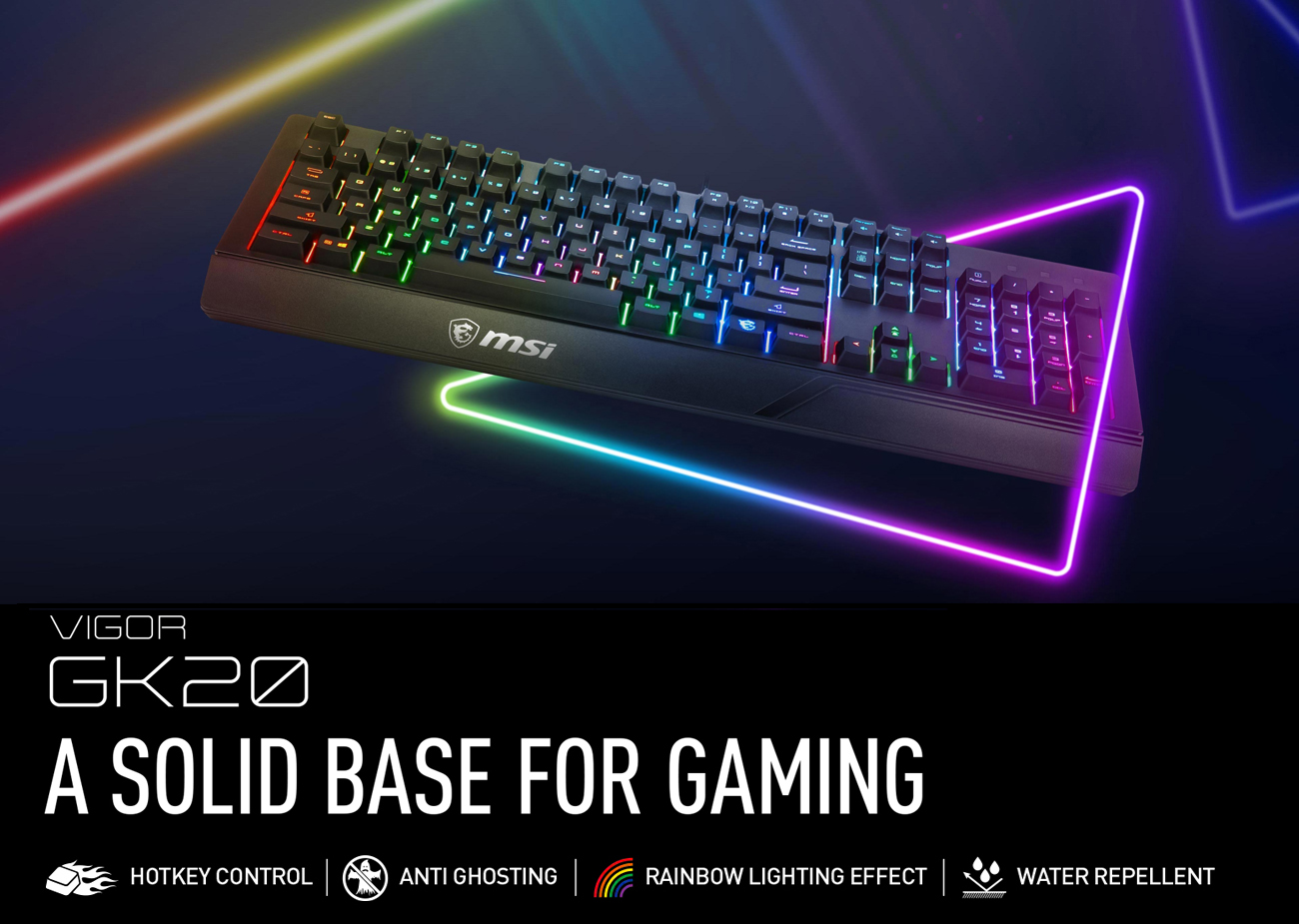 ERGONOMIC DESIGN KEYCAPS
The ergonomic design with concaved shaped keycaps enable a more comfortable typing and gaming experience.

RAINBOW LIGHTING EFFECT
The rainbow effect of GK20 is here to stay as static multi-color display, which can be controlled dimming or turned off.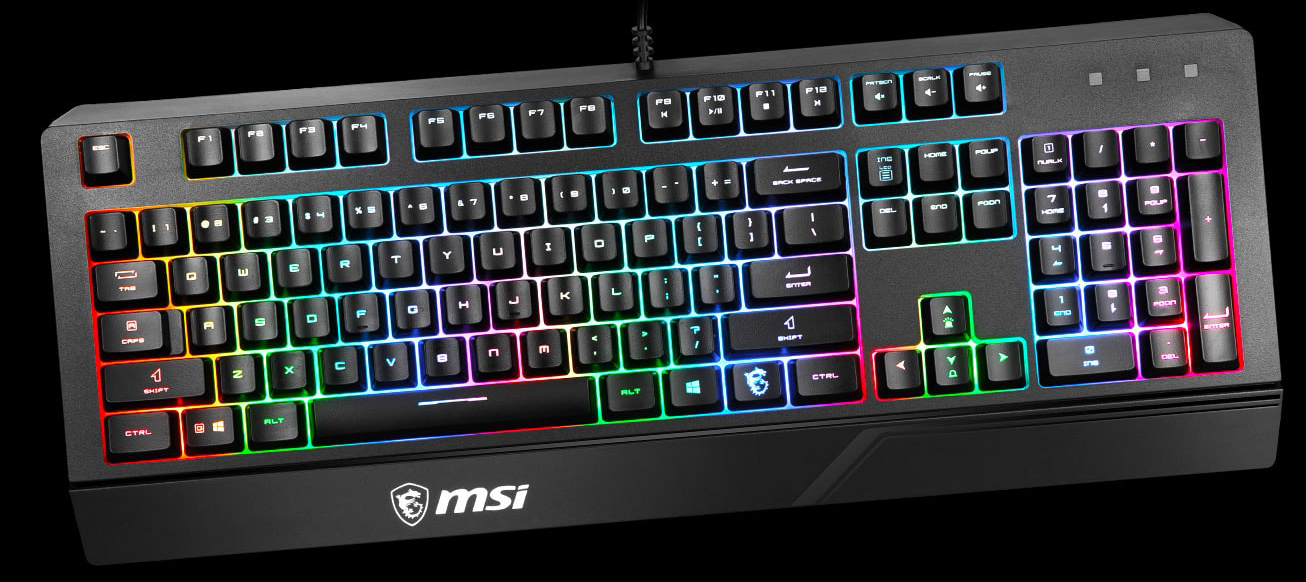 COLORFUL LIGHT TO SHOW
Want to show up your keyboard with color effect? Check it out!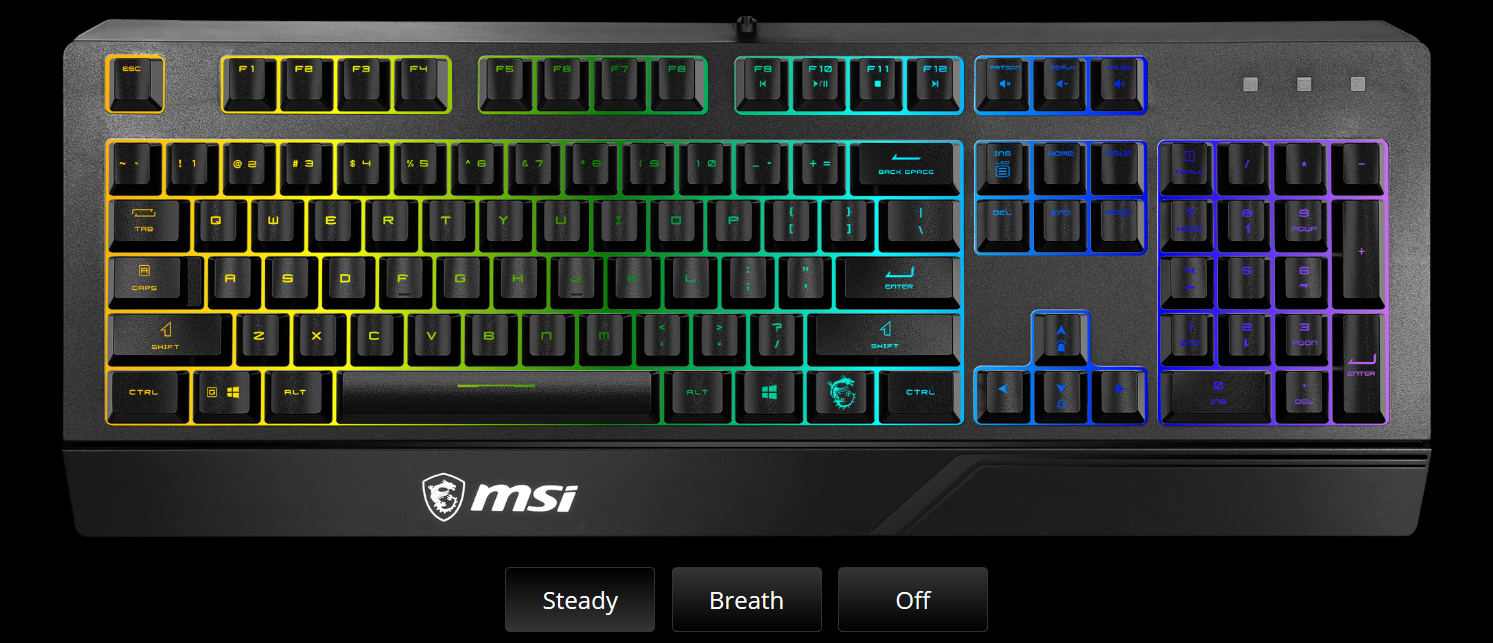 HOTKEYS FOR RAPID CONTROL
Take control of your GK20 with hotkeys, easily enable access to adjust backlight brightness, media and volume controls without installing software.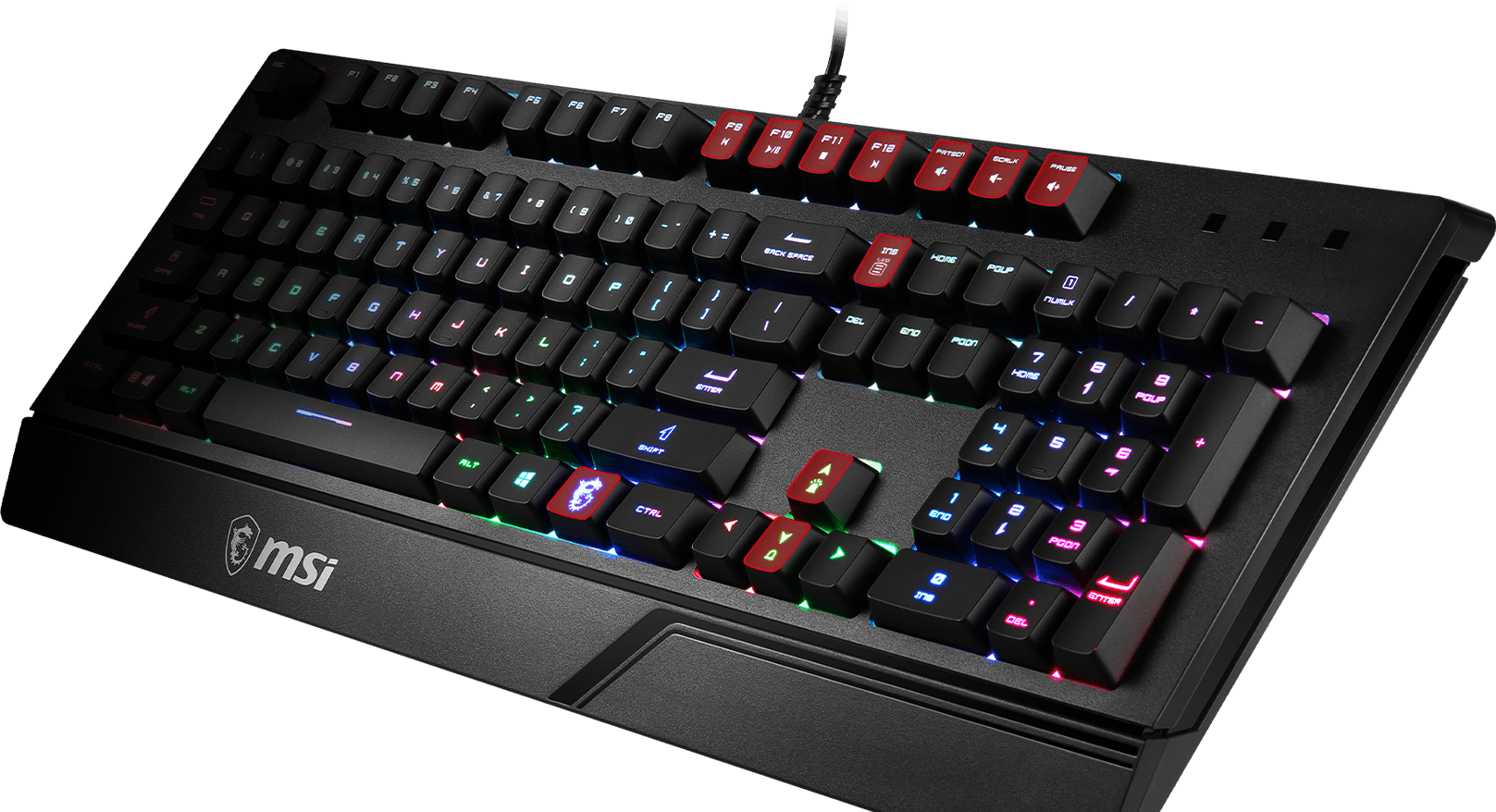 CONTROL BACKLIGHT AND MEDIA HOTKEYS

WATER REPELLENT
The water repellent keyboard design makes GK20 more durable and easy to clean.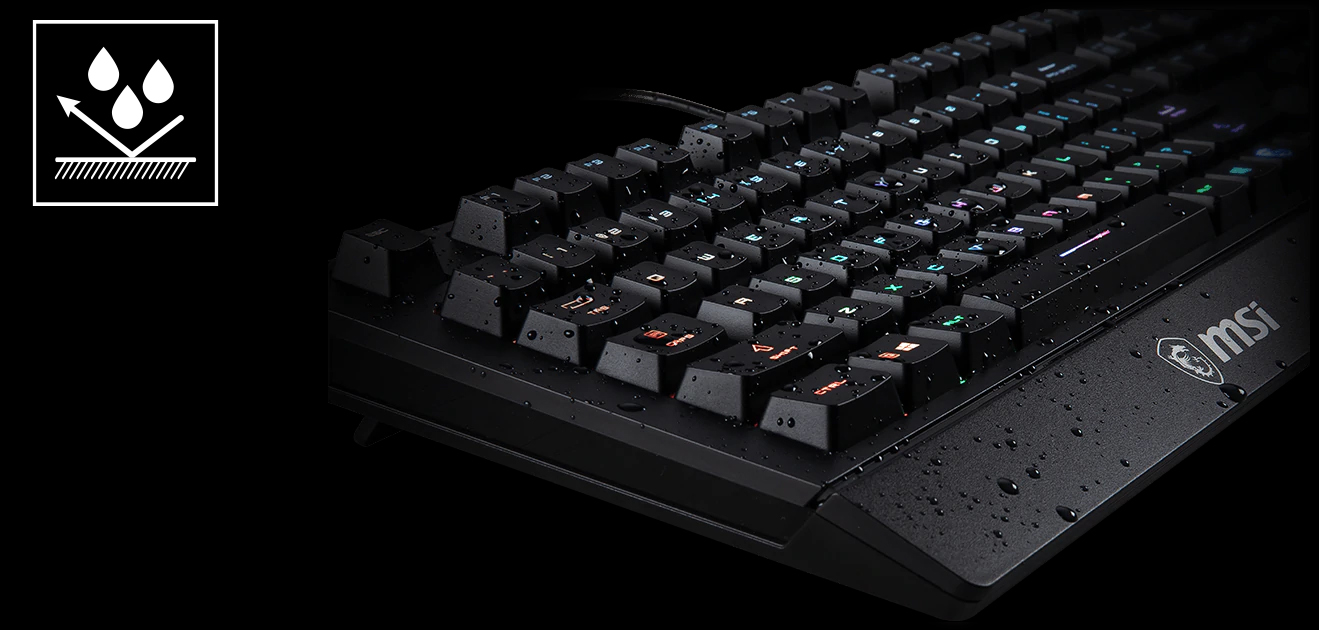 * Do not immerse the keyboard in water or any liquid.
* Water Repellent: Test under limited conditions (maximum 60 ml of liquid splash), excluding number keypads and indicator on upper-right corner.
* Splash-Proof Drain Hole Design: It allows accidentally spilled liquid to be discharged as fast as possible, which would help to reduce possibility of keyboard damage.
GAMING BASE RUBBER FEET
Rubber feet increased keyboard's stability, provide a firm platform, and allow you to stand on ground stably in the battle.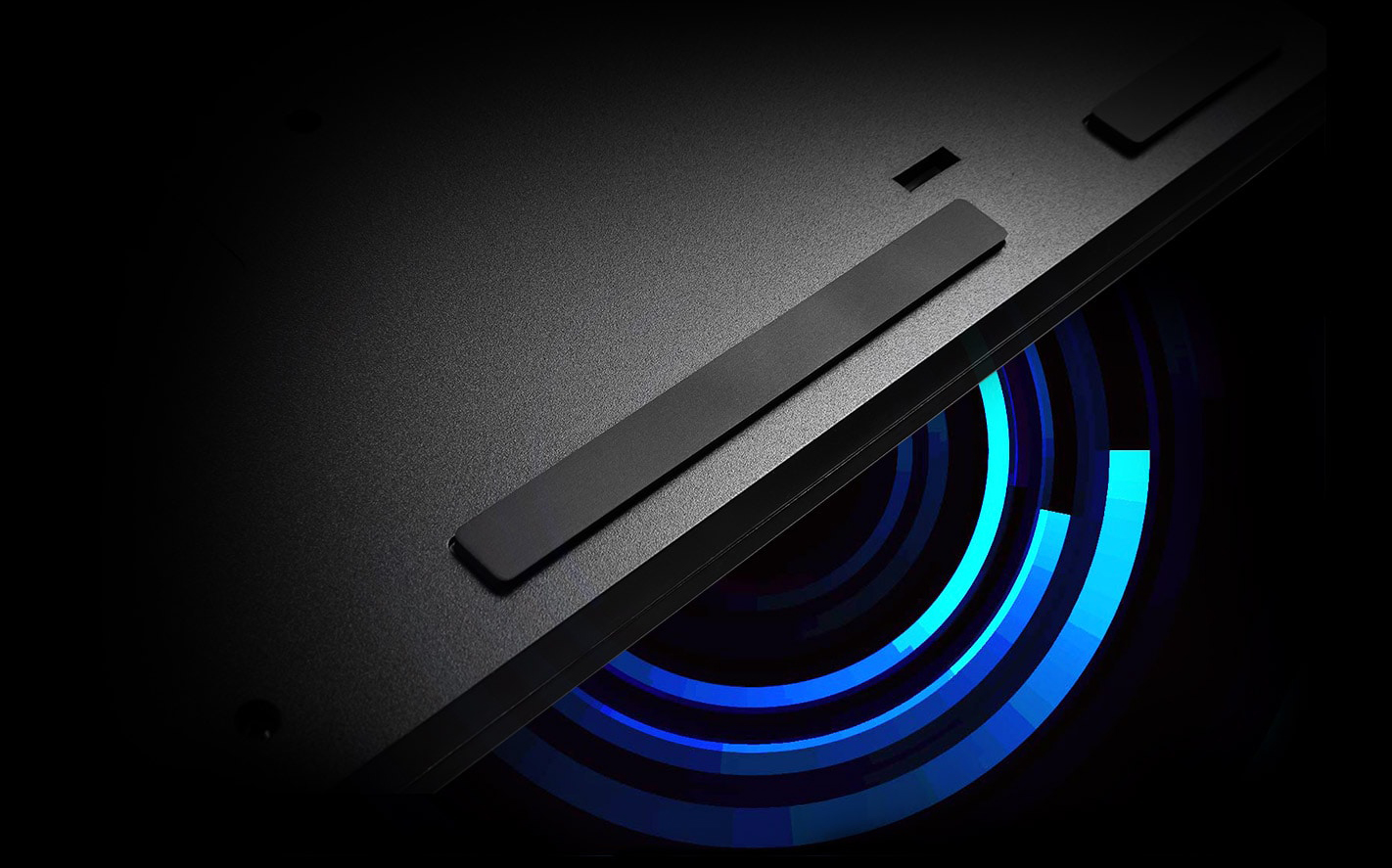 ANTI-GHOSTING
Enjoy 12-key anti-ghosting (QWERASDFZXCV) on GK20 keyboard for absolute control in games.